New drinkware for your home bar
By Distiller
November 6, 2015
No matter your preference, you're going to need some sort of vessel to get that fine spirit from the bottle to your mouth. While we certainly love a good flask when the occasion requires it, a glass will be your go-to. From the traditional Glencairn to a heavy-bottomed tumbler, there are plenty of options out there, as varied as the wide world of whiskey.
This year has seen plenty of new options come to market, and we've rounded up a few that could be worth taking a look at.
The new drinkware
Ballantine's 'Space Glass'
More marketing tactic than actual drinking vessel, Ballantine's 'Space Glass' was created to work in microgravity, and yet look classier than a plastic bag with a straw attached, that being the logistically best option for foods and beverages in space. While certainly a novel concept and well-heeled execution, we wouldn't expect to see it on shelves any time soon.
The Norlan Whisky Glass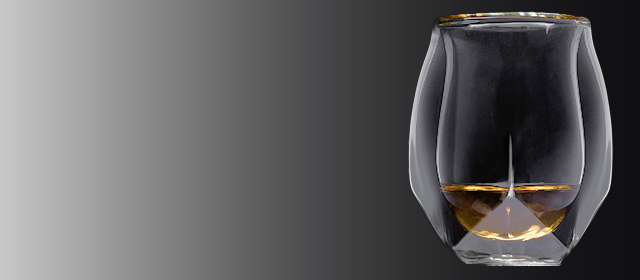 Currently just a couple weeks into it's already well-received kickstarter, the Norlan glass looks to build upon the old nosing style and update it with more contemporary advances in prototyping and production. The double-walled design allows for a more tumbler-like hold in the hand, while the addition of fins at the interior base are purported to increase the flow of aromatics. If you'd like to get your hands on these, their Kickstarter is the only way to do it – but you'll have to be patient, as the demand they've seen places delivery in spring of 2016.
Discommon Goods Lowball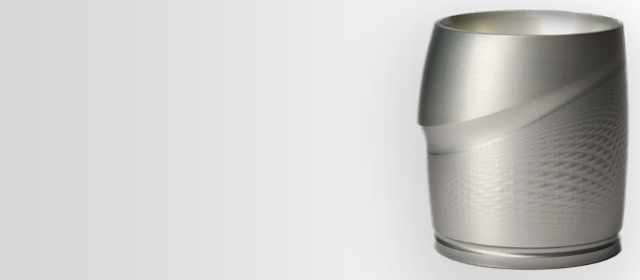 Discommon goods makes no bones about it – they intentionally over-design their products, and the Lowball is no exception. CNC-milled from a block of aerospace-grade aluminum, you're not going to be able to admire the color of your whiskey, but it would appear that the goal is for the vessel itself to make any statements for you. At $280 a piece, a statement is definitely made.
Denver & Liely
Denver and Liely, much like Norlan, have opted to refine and build upon the more classical elements of the nosing glass, in order to create a more tumbler-like experience while retaining the nosing abilities. But patience will again have to reign supreme – as this glass is hand-blown, they're only releasing a batch at a time, be ready to jump when they announce the next round.
The Corkcicle Whiskey Wedge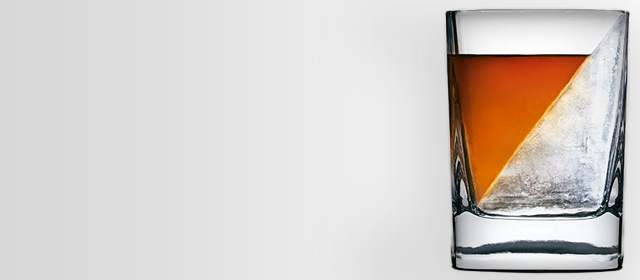 For those who like their whiskey cold, but not watery, Corkcicle has created the Whiskey Wedge. Combining a specifically-designed glass with a silicone ice mold, the wedge aims to do just that.
Clearly, there's no shortage of options when it comes to which whiskey to sip, and which glassware to use when you do. No matter your preference, enjoy it responsibly and in good health! Cheers!
---
Need something to fill that new glass?
With Distiller, you'll always know what's in the bottle before you spend a cent. Rate, Review, and Discover spirits! Head on over to Distiller, or download the app for iOS and Android today!