It was the whisky news heard 'round the world. Seemingly out of nowhere, drinks giant Diageo announced that it would revive legendary distilleries Port Ellen and Brora. Barely recovered from the shock, whisky enthusiasts were in for another surprise just 24 hours later. Ian Macleod Distillers declared its intent to resurrect Rosebank, a fabled former Lowland distillery. These sudden revivals beg the question, which one is next?
What's The Big Deal?
Just the mention of Port Ellen, Brora or Rosebank will have many avid whisky drinkers salivating. The first two closed in 1983, while Rosebank followed a decade later. At the time, no one was particularly sad to see them go, as most whisky produced at these sites disappeared into blends.
Rosebank Distillery
It wasn't until years later that these three distilleries began to make waves, following the release of their single malts. First released as part of Diageo's Rare Malts series, their popularity really blew up after being included in the annual Special Releases. Demand soared, prices skyrocketed, stocks dwindled, and legends were born.
Reviving a lost distillery isn't easy or cheap, as Diageo's £35 million (about $46 million) commitment to Port Ellen and Brora shows. Rosebank's resurrection might cost as much as £12 million (close to $16 million).
Often, the equipment is old, defunct or even missing, all of which is the case for Brora and Rosebank. The latter saw its stills and mash tun stolen during the Christmas and New Year break in '08/'09.
Sometimes distillery buildings are (partly) demolished, which happened at Port Ellen. It doesn't actually exist anymore. There are some buildings. The old iconic pagoda roofs can still be found if you walk on the terrain, and there are still some warehouses situated on the waterfront.
Who's Next?
There are many closed or lost distilleries in Scotland. Here's a look at some of them (as well as a Japanese distillery) and their potential to be reanimated.
Lochside
This Highland distillery looked nothing like a traditional distillery. Built as a classic German brauhaus, it was a brewery until 1957.
Certain bottles of Lochside fetch close to $1,500 at auction. It was closed in 1992 and demolished in 2005. The brand is owned by Pernod Ricard, but since all traces of this distillery are erased, a revival is unlikely.
Lochside Distillery / Photo Credit: Colin Smith
Dallas Dhu
If there ever was a distillery primed for resurrection, it is Dallas Dhu. Historic Scotland bought the distillery in 1986, three years after it closed, and turned it into a museum. All of the equipment and buildings are perfectly preserved. Everything will have to be brought up to code, but theoretically, Dallas Dhu could be up and running in no time.
Dallas Dhu Filling Station / Photo Credit: Thijs Klaverstijn
Caperdonich
Closed in 2002, Caperdonich hasn't quite reached a legendary stature, but some of its 1972 vintages have obtained mythical status. Formerly situated in Speyside, its buildings have since been demolished.
However, the most important pieces of equipment, Caperdonich's pot stills, are still around. Two are used at Belgian Owl distillery, while the others are intended for the new Falkirk distillery.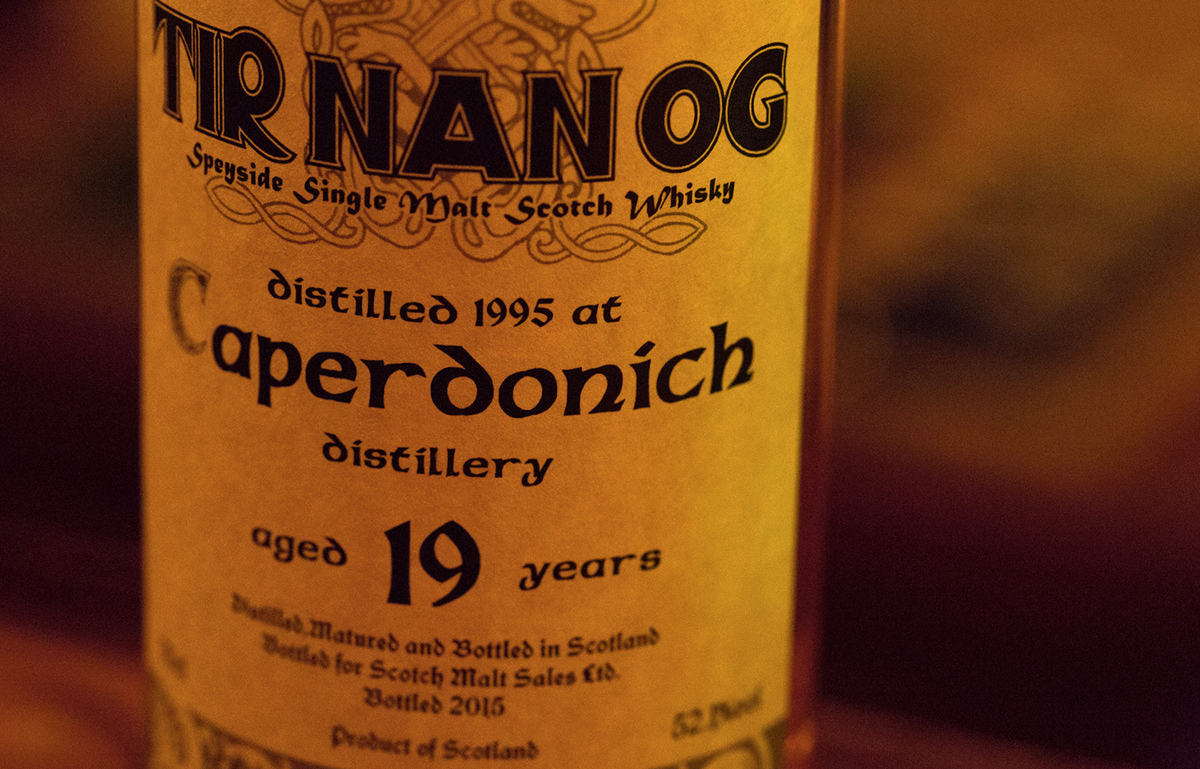 Caperdonich 19 Year / Photo Credit: Norio Nakayama
St. Magdalene
Like Rosebank, St. Magdalene is a former Lowland distillery. However, it was closed the same year as Brora and Port Ellen and similarly rose to fame through Diageo's Rare Malts releases. Part of its buildings remain, although they have been converted into apartments. All of the equipment has been lost.
St. Magdalene Distillery / Photo Credit: Map data ©2017 Google
Coleburn
Last in production in 1985, this Speyside distillery is still around. The warehouses are used by independent bottler Murray McDavid to mature stock.
Recently, a government grant was awarded to build a "boutique distillery" on the Coleburn distillery site. There are also proposals to convert some of the distillery buildings into a luxury hotel.
Coleburn Distillery / Photo Credit: Martyn Jenkins
Karuizawa (Japan)
The distillery was mothballed in 2000, ironically due to a lack of demand for Japanese whisky. How times have changed. Earlier this year, a 52-year-old Karuizawa fetched $128,000 at auction.
A re-opening is unlikely, as all of its equipment was sold off a few years ago. But not all has gone to waste. Gaiaflow bought some of the equipment to use in their new distillery in Shizuoka City.
Karuizawa Distillery / Photo Credit: Karuizawa Distillery
---
With Distiller, you'll always know what's in the bottle before you spend a cent. Rate, Review, and Discover spirits! Head on over to Distiller, or download the app for iOS and Android today!