Mother's Day is celebrated around the world in many countries on the second Sunday of May. It's a day to honor our mothers and motherhood itself with gifts often featuring brunch, flowers and homemade cards. As lovely as those gifts are, perhaps you're looking to give something a little different this year. To that end, we offer these spirit suggestions below as a small token of appreciation for the hardest job in the world.
There are so many reasons to suggest why this whisky would make a great Mother's Day gift. First, The Muse launched on March 8, 2018 in celebration of International Women's Day. Next, it was created with the assistance of Jill Boyd, the first female whisky maker in the company's history who joined the team in January 2017. Finally, it's a blended grain whisky—something you don't see everyday—with an orchard fruit, butterscotch, and vanilla flavor profile. Gift-worthy, indeed!
Compass Box Hedonism the Muse / Photo Credit: Compass Box
Love Gin is made with traditional gin botanicals, along with more exotic botanicals, including: rose petal, hibiscus, elderberry, goji berry, raspberry leaf and rhubarb root. As a result, it has a slightly pink hue. Try serving this Scottish gin in a wine goblet with fresh fruit and tonic.
Eden Mill Love Gin / Photo Credit: Eden Mill
An important thing to point out is that this cognac spends an extra year in Banyuls wine barrels, a French fortified wine. Consequently, you can expect a fruit-forward profile including apricots, peaches and plums. Definitely one to serve after dinner or with a cheese course.
Pierre Ferrand Reserve Double Cask / Photo Credit: Pierre Ferrand
This unique tequila is a blend of unaged and extra-aged tequila, which rested in new American oak for five years. However, the color is removed prior to bottling via filtration. Soft on the palate, it shows flavors of citrus and pear with barrel spices coming through at the finish.
Casa Dragones Sipping Tequila / Photo Credit: Casa Dragones
Avuá is produced by one of Brazil's only female cachaça distillers, Katia Espírito Santo. Prata is both floral and vegetal with a crisp lemongrass finish. Of course a Caipirinha is a classic drink, but try substituting Prata for the gin in a Negroni or the vodka in a Moscow Mule.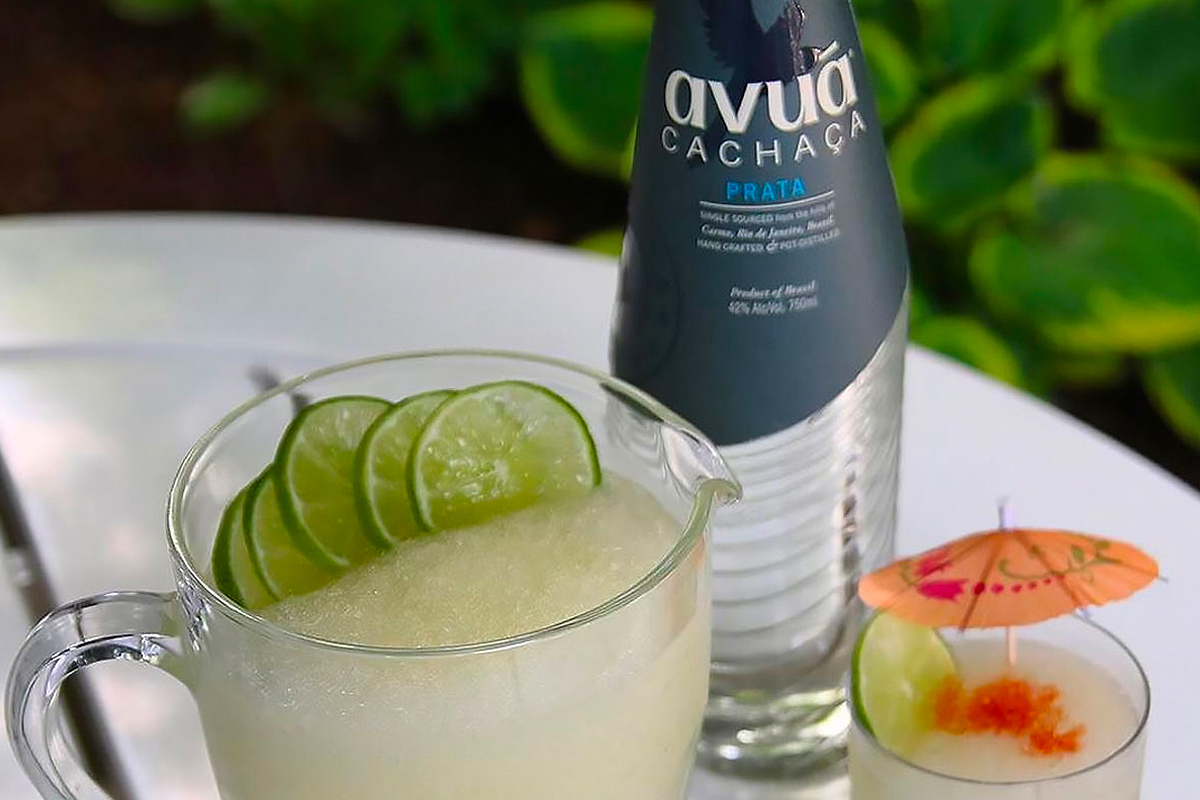 Avuá Prata Cachaça / Photo Credit: Avuá Cachaça
Made at California's Hangar 1 Distillery in Alameda, this vodka is flavored with California rosé wine. Do two great tastes go great together? You bet! Serve as a spiritzer or with lemonade on the rocks.
Hangar 1 Rosé / Photo Credit: Hangar 1
---
With Distiller, you'll always know what's in the bottle before you spend a cent. Rate, Review and Discover spirits! Head on over to Distiller, or download the app for iOS and Android today!