La Fête Nationale—or as we English speakers call it, Bastille Day—is celebrated on the 14th of July. On this day back in 1789, revolutionaries stormed the Bastille, a prison which held political dissidents. The holiday has been officially celebrated annually since 1880 with a variety of events, including a military parade marching down the Champs-Elysee and fireworks displayed at the Eiffel Tower. Parties, picnics and games of pétanque are other ways to mark the day.
Observed not just in France, but by Francophiles around the world, Bastille Day celebrates all things French. Of course this list includes music, food and wine (mimes, not so much). But we at Distiller would be remiss if we failed to mention the country's world-renown spirits including cognac, armagnac and calvados. Those contributions alone are worthy of a celebration. But French whiskies, gins, and vodkas are also something to consider, especially on this day.
Since we're always in charge of bringing the spirits to the party, we have some bottles to recommend. These are all wonderful expressions to enjoy, not just this day, but all year round (particularly when it's warm out). As an added bonus, these selections won't break the bank, as most are well under $50 a piece (prices listed in USD). Vive la France!
French whisky is a relatively new thing for the country, with origins only dating back to the 1980s. Brenne is even younger still, having launched in the fall of 2012. It was created by Allison Parc, who was looking for a sense of terroir in a whisky. She found just that after meeting a 3rd generation cognac-maker who distills single malt whisky on his farm in Cognac. When she decided to have the whisky finished in his ex-cognac barrels, the real magic happened. Floral, fruity and with minimal spice, it's a must-try. $62.
Brenne French Single Malt / Photo Credit: Brenne
Alexandre Gabriel, owner and master blender of Maison Ferrand, wanted to create another product during the cognac off-season. Distillation for cognac must be complete by the 31st of March, following the harvest. This leaves the stills idle for much of the year. Citadelle Gin suits both classic and modern cocktails well, despite the number of botanicals (nineteen). The end result is a symphony rather than a cacophony of flavors. $25.
Citadelle Gin / Photo Credit: Citadelle Gin
When Grey Goose first hit the scene back in 1997, it changed the game, pioneering the super-premium vodka category. Distilled from French winter wheat, it is light, clean and crisp—perfect for sunny days. $25
Grey Goose Vodka / Photo Credit: Grey Goose
This selection from Martell is a recent addition to the portfolio. As the name suggests, distillation occurs at just one distillery; an unusual way to produce cognac not just for the brand, but for cognac in general. Typically, a master blender utilizes a myriad of distilleries for a cognac marque. This selection is fruit-forward, but shows a complexity of flavors for such a youthful expression. Enjoy on its own or in a cocktail. $33
Martell VS Single Distillery / Photo Credit: Martell
Little known fact, the French drink far more armagnac than they do cognac. If you're unfamiliar with this category, Laubade's VSOP is a fine introduction. It's comprised of over twenty different eaux-de-vie, aged from 6-20 years of age—this despite the fact that the category VSOP only requires 5 years of aging. It's also a great value. $42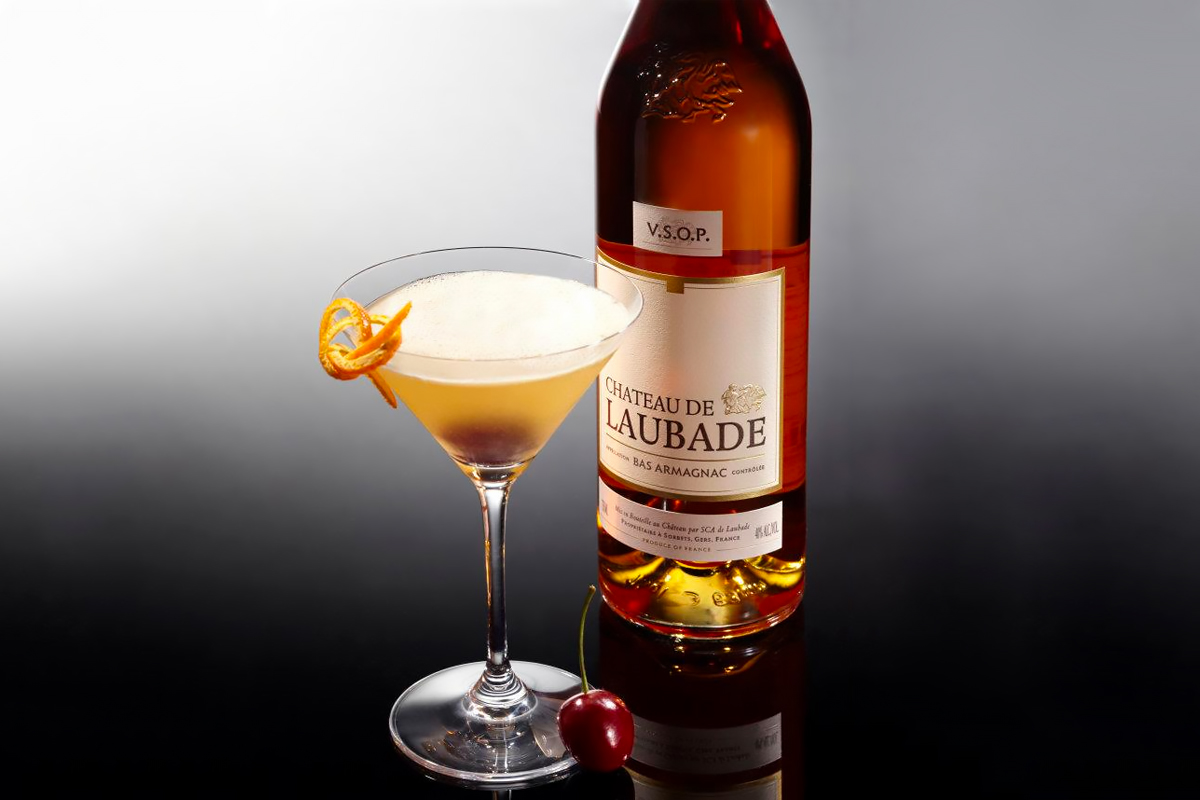 Château de Laubade VSOP Bas-Armagnac / Photo Credit: Château De Laubade
Founded by Pierre-Auguste Boulard in 1825, this family firm has been passed down through the generations. Pierre's great-great grandson Vincent Boulard currently runs the brand. An entry level marque, Grand Solage is fresh and apple-forward—perfect to enjoy on the rocks or with tonic. $34
Calvados Boulard Grand Solage / Photo Credit: Calvados Boulard
As Martinique is an overseas region of France, its citizens, along with several other islands in the French Caribbean, celebrate the holiday. Select Barrel matures for at least three years in French oak barrels that are selected by the cellar master at Habitacion Clément. Again, the youthful age allows tropical fruits and barrel spices to shine through making it a great spirit to enjoy on the rocks or in mixed drinks. $32
Clément Select Barrel Rhum Agricole / Photo Credit: Clément
---
With Distiller, you'll always know what's in the bottle before you spend a cent. Rate, Review and Discover spirits! Head on over to Distiller, or download the app for iOS and Android today!