It's always a good time to sip the spirits of Mexico. Between the craft tequila renaissance, the mezcal boom, and the current rush of rums and whiskeys from south of the border, there's never been a more exciting time to explore this broad cultural category. If you're struggling to navigate your way around this part of the world—or at least this aisle of the liquor store—let Distiller be your guide.
TEQUILA BEYOND BOURBON BARRELS
The practice of resting tequila in barrels is a relatively recent phenomenon. It was only in the latter half of the 20th century that Mexican distillers, inspired by the popularity of whiskeys from around the world, began laying down liquid in oak casks. Today, the great majority of reposados (aged up to one year), añejos (aged between 1-3 years) and extra añejos (aged over 3 years), spend their time sitting in wood that once held bourbon. But a growing number of genre-bending distillers go beyond the status quo.
If you're looking for something more off-color, consider 1530 Rosa from Código. It's a blanco tequila that enters toasted Napa cabernet sauvignon barrels for just a month. During this brief stint in the staves, it picks up a tinge of grape must, along with a rosé-like body. Although the pink hue in the bottle reflects-not on the overall flavor of the juice, the power of suggestion makes the mouth want to believe that this is, indeed, the rosé of tequila. Its elegant packaging only helps to strengthen the connection.
Carlos Camarena of El Tesoro is nothing if not an innovator. His brand's Paradiso Extra Añejo spends 5 years in French oak that formerly sat cognac. The liquid inside the barrel is distilled to proof, meaning no water is added to the spirit after it leaves the still. What results is a delicately floral expression, gentle on the nose and palate, with lingering threads of vanilla and cardamom. But at its core, the vegetal, mineral notes of the underlying distillate ring true. You can actually taste terroir, which is almost unheard of in a spirit that spends five years in wood.
At Casa Noble, an exquisite bottling of Single Barrel Extra Añejo is the result of five years of aging inside a lightly charred French white oak barrel. The spirit that pours into the glass is all about nuance, imparting toasted coconut, and a distant rejoinder of caramelized sugar. It's tequila-meets-creme brûlée.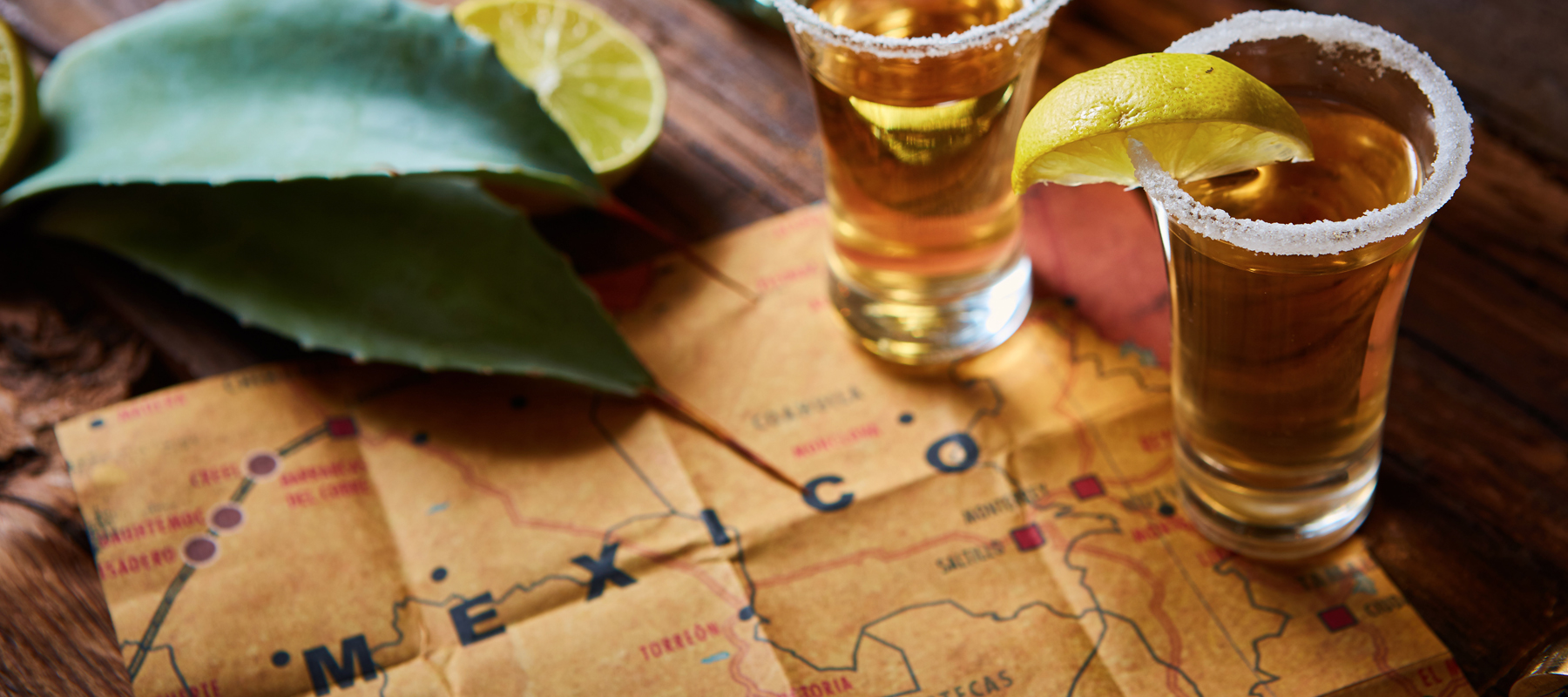 CHARANDA
Although often identified as Mexican rum, charanda is technically closer to agricole. The sugarcane distillate was even granted its own denomination of origin back in 2003. Earthier and more savory than its molasses-derived cousin, this underrepresented category is only now starting to make inroads in the craft community.
For a widely available—if slightly less sophisticated example—take home a bottle of El Tarasco Reposado. It's manageable, easy-drinking and inexpensive. A trustworthy trifecta, to be sure.
Uruapan is a reasonable way to acquaint yourself with the alcohol. The 92-proof, clear spirit is named after the capital city of Michoacán, where it is made. Smooth and elegant, it works well as a sipper or to spin added exoticism into a typical tiki offering. Bottles are scarce here in the States, but if you find yourself in Houston, head over to The Pastry War for an expert take on how the spirit can work wonders in cocktails.
WHISKEY
The Mexican state of Oaxaca is most commonly associated with its native son: mezcal. But the region is also a prodigious producer of corn. In fact, dozens of varietals grow here. Although the indigenous crop goes mainly into the local culinary delicacies, at least one producer is turning it into damn fine whiskey. Sierra Norte uses a mash of 85% maize, rounding out the recipe with malted barley for an exceptionally well-balanced dram. Maturation in French oak separates the flavors from a typical American corn whiskey, particularly in the lighter notes of the Black Corn's rich finish. White Corn and Yellow Corn expressions are also available.
Pierde Almas is another corn-based spirit worth seeking out. Distilled from ancestral maize varietals, it's an unaged whiskey with considerable more complexity than typical American white dog. Rather than imparting a harsh burn on the nose and throat, the distillate evokes the comfort of familiar regional cooking. Wood-fired tortillas emanate from every pour.
GIN
In case you were wondering, yes, Mexican gin is a thing. Some of the country's best examples are actually produced with agave distillate. Gracias A Dios, for example, relies on a varietal commonly associated with mezcal. It is then macerated with 32 botanicals and spices—many of them native to the Mexican state of Oaxaca. There's organic juniper, of course, but added to that base flavoring are unusual modifiers such as passionfruit, mate, green tea and even bougainvillea flowers. In the end you're left with a liquid that's most certainly recognizable as a gin,  but far more eclectic and whimsical than any you've tried before.
Pierde Almas enters the category with its +9 Botanica. In the US, the product is labeled as a mezcal, but only because federal law prohibits attaching two spirit classifications to any one bottle. While the juice is 100% derived from agave, the flavor profile is all juniper-driven. Rounding out these notes are familiar supporting stars — angelica root, coriander, citrus. But throughout all of this, a mezcal minerality makes itself known in the background. It finishes as a unique mashup only Mexico could make true.
---
Want to start exploring Mexican spirits?
With Distiller, you'll always know what's in the bottle before you spend a cent. Rate, Review, and Discover spirits. Head on over to Distiller, or download the app for iOS and Android today!
Want to enjoy Distiller ad-free plus exclusive discounts, giveaways, features and other perks? Join Distiller Pro today to support the Distiller platform and keep ads off of your screen.