Despite the vast selection of spirits available in the US, there are many that never make it stateside. Some remarkable bottlings and even entire spirit categories require a special trip—and a little know-how—to find and enjoy. The next time you're planning a vacation, leave some space in your suitcase for these bottles. From Italian amari to ancestral mezcal, there are many spirit souvenirs to pick up while traveling abroad.
European Liqueurs & Bitters
A trip to Europe is a fantastic opportunity to round out your liqueur collection with flavors that add depth and dimension to your home bartending. Consider Amer Picon, a bittersweet French liqueur made from orange peel and gentian root—a bartender favorite. There are plenty of cocktail recipes which put it to good use, or simply add it to a pilsner for an instant shandy. While in France, keep an eye out for Prucia Plum Liqueur. This unique spirit is produced in Cognac from Japanese ume plums.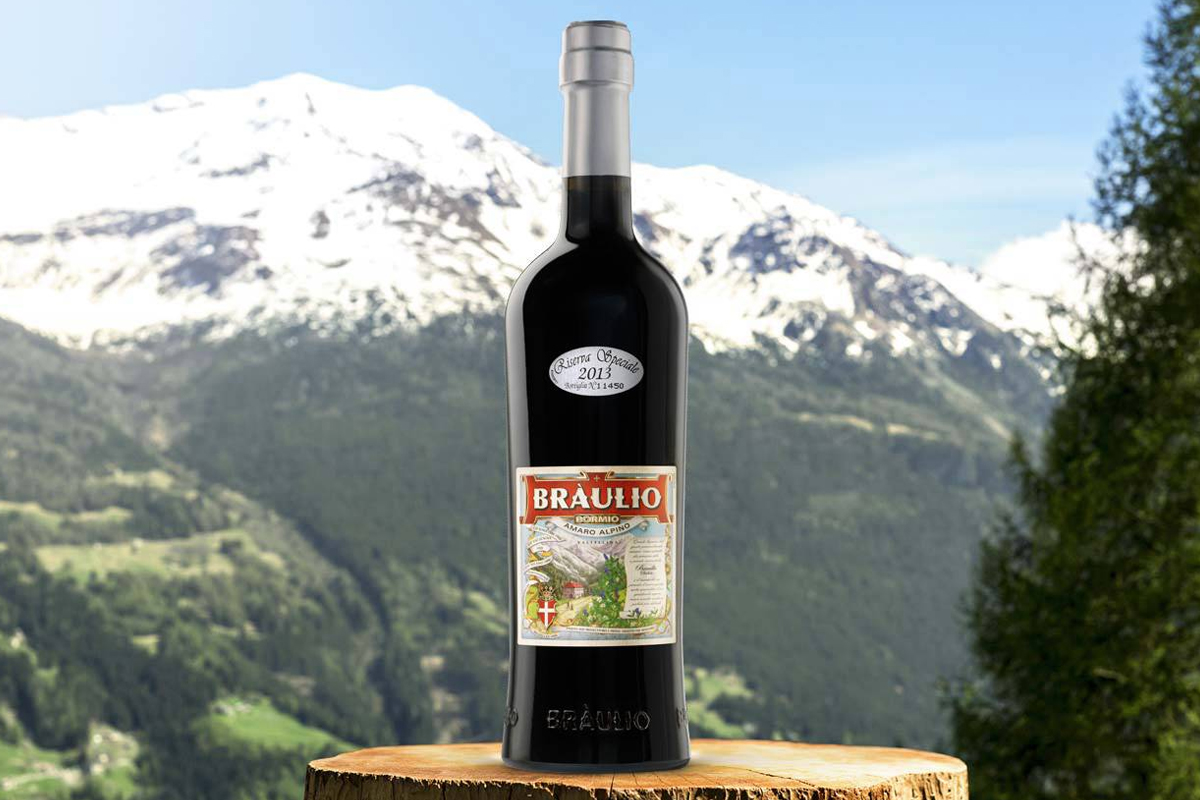 Amaro Braulio Riserva Speciale / Photo Credit: Amaro Braulio
Of course, no trip to Italy is complete without snagging at least one bottle of Italian amaro. But how do you choose just one? Brad Thomas Parsons, author of Amaro, has a few bottles of rare amari he'd recommend "smuggling" back to the States. But the one he hands-down suggests picking up is Amaro Braulio Riserva Speciale. He says the alpine-style amaro made in Bormio has a wonderful and intensely herbal flavor at an affordable price point—a winning pick all around.
Japanese Whisky
If you're planning a trip to Japan, odds are you've already got a list of cocktail bars, restaurants and markets you're hoping to visit. The country is a beacon of culture and flavor, and the spirits produced there are no exception. From sake to shochu to umeshu liqueur, you'll have plenty to try. But don't forget to wrangle some prized Japanese whiskey spirit souvenirs before your flight home.
Hibiki 17 Year / Photo Credit: Suntory
While there's quite a selection available stateside these days, some you'll only find in the motherland. For example, Hakushu Distiller's Reserve, is a citrus-forward whisky made in the picturesque Japanese Southern Alps. In addition, there's Nikka 12 Year, a blended whisky in a bottle as eye-catching as it is delicious. Last but not least is Hibiki 17 Year. This blend is highly sought after for its rich, cherry-like flavor. If you're hoping to pick up a selection of Japanese whiskies to try, keep an eye out for mini bottles.
Australian Gin
Over the past few years, Australia has become one of the most exciting new places making gin. Typically, Australian gins tend to differ from the juniper-forward gins that are widely available in American liquor stores. Many feature a variety of unusual botanicals, both from the mainland and from nearby countries like Indonesia and Singapore. If you're in the Sydney area, don't leave without a bottle of the floral Distillery Botanica Gin. This bottling is meant to capture the feeling of walking through an Australian garden.
Never Never Distilling's Triple Juniper Gin / Photo Credit: Never Never Distilling
Likewise, if you're visiting Adelaide, seek out a bottle of Never Never Distilling Triple Juniper Gin. It's infused with Australian coriander, pepperberry and lime, but it puts juniper front and center. Also worth keeping an eye out for: Forty Spotted Gin, Archie Rose Signature Dry Gin, and anything in the Four Pillars Bartender Series, including the first release, Spiced Negroni Gin.
Caribbean & Central American Rum
The Caribbean and Central America are each lined with beautiful beaches that make for the perfect escape from the cold. But they're also a prime destination for those with a penchant for spirit souvenirs, especially in the form of rum.  One such bottle to seek out is the Ron Zacapa Centenario Royal. It's a 30-year solera-aged rum that was created by the brand's master blender Lorena Vasquez. In addition, you will also be able to track down a variety of Plantation rums that either aren't available in the U.S. or are extremely hard to find.
Ron Zacapa Centenario Royal Rum / Photo Credit: Ron Zacapa
The rum brand many Americans are still clamoring to get their hands on, however, is Havana Club—the real Cuban spirit. Its portfolio contains rums aged for as few as three years to as many as 15, depending on the expression. If you're lucky enough to take a trip to the island, or find a selection in duty free, be sure to at least pick up a couple bottles of the 7-year expression to share.
Ancestral Spirits From Around the World
Visiting liquor stores and bars abroad will allow you to browse the wider selection of spirits available in any given country. But consider also adding a visit to a local distillery to your agenda. Often, especially if the distillery is a smaller family operation, you'll have an opportunity to sample and buy on site. With small productions, many spirits may not be sold in any liquor stores, so it's a special treat to experience during your travels.
There are incredible ancestral spirits being made all across the globe. You can even pick your next vacation with just a little research into your spirits interests. For instance, if sampling artisanal mezcals is what you're into, consider a trip to Oaxaca to visit small village palenques. If you crave cachaça,  journey outside of Rio de Janeiro to visit a local distiller. Perhaps you're interested in Clairins—visiting Haiti will allow you to taste these hard-to-find sugarcane spirits. Visiting any of these distilling operations is a special treat. By all means, make sure to purchase plenty of spirit souvenirs whenever possible, and savor every last drop.
---
With Distiller, you'll always know what's in the bottle before you spend a cent. Rate, Review and Discover spirits! Head on over to Distiller, or download the app for iOS and Android today!