A Look Into the World of Canadian Distilleries
By Jake Emen
August 19, 2020
Most American drinkers are familiar with a contingent of big name Canadian whiskies spearheaded by Crown Royal. Other well-known brands include Canadian Club, Seagram's and Canadian Mist. In recent years, labels such as Lot 40, Pike Creek, JP Wiser's, Masterson's, and Forty Creek have also gotten exposure. These whiskies have increased the quality and breadth of what was previously available. Of course, we've only been scratching the surface of what's happening with Canadian distilleries right now.
In The Definitive Guide to Canadian Distilleries, authors Davin de Kergommeaux and Blair Phillips (and fellow members of Distiller's Tasting Table) showcase over 250 Canadian distilleries which produce a huge spectrum of spirits. The authors offer insight into what's taking place with Canadian craft distilling and the overall spirits scene in Canada. In addition, the pair shares some favorite Canadian distilleries along with spirits recommendations.
The Growth of Canadian Craft Distilling
Like Jim Beam and Jack Daniel's, the large brands in Canada account for the bulk of sales. "Black Velvet and the house of Crown Royal produce staggering amounts of whisky," de Kergommeaux says. "Add Hiram Walker, Alberta Distillers, Forty Creek and Canadian Mist to the mix and the world has a sixth ocean."
Blair Phillips and Davin de Kergommeaux
However, the craft scene has exploded in the past few years alone. "Craft distilling is booming in Canada right now," de Kergommeaux says. "From 130 distilleries when we started writing, we ended up with 253 listed in the book and at least another 20 have come online since the book went to print."
With such a quick surge, it's easy to imagine that there's a greater range of products being made as well. Whisky is certainly prominent, with the duo estimating half of the Canadian distilleries have whisky available now or stashed away maturing. However, other categories are on the rise.
"Roughly 90% of microdistilleries make white spirits, with gin and vodka running neck and neck," Phillips says. "In our opinion, fruit spirits such as brandies, eaux-de-vie, fruit liqueurs and contemporary vodkas should be getting more attention. Canada grows fruit at a Garden of Eden biblical level. But unlike Adam, we're not afraid to pick and distill it until it's both heavenly and sinful."
Vodka is not the first category many imbibers think of when considering craft spirits. But Phillips believes it's one of the most surprising and exciting aspects of the Canadian spirits scene right now. "Now that Canadian vodka regulations allow producers to use any agricultural product and not just grain or potatoes as feedstock—honey, milk, maple sap and fruit vodkas have brought flavor back to vodka," he says.
British Columbia & Quebec: Thriving Provinces
Perhaps you're thinking about exploring in person or maybe you're just looking to discover where the scene is hottest. Certain areas have emerged as important distillation centers, even in a sprawling country such as Canada. "For Canadian craft, Vancouver is without question the distilling hub," de Kergommeaux says. "Believe it or not, the government is partly responsible for this. When it relaxed regulations and taxes for small distillers suddenly there was a boom and it has just kept on going. More than this, the distilling community has grown together into a real collegial community of people helping each other and working together to create a really exciting scene and at the same time local bars and imbibers have embraced locally made spirits."
Expanding beyond Vancouver, then, its province of British Columbia is also a logical center. "British Columbia is home to about 1/3 of all Canadian distilleries, with Vancouver being the motherland," Phillips says. "Just look at Odd Society, Sons of Vancouver, and Central City in Vancouver, and then beyond the city there are Sheringham, Okanagan Craft Spirits, Dubh Glas and Shelter Point to name a few. Each is different and their spirits are just as good as any other place on the planet."
If you were planning a spirituous sojourn then, Vancouver should likely be your targeted destination. It's not the only option to consider, though. "We always knew that Quebec has a strong historical relationship with gin but the new breed of Quebec distillers has elevated the spirit it into the stratosphere," Phillips says. "There is no other place quite like it where there is such a rich cross section of contrasting flavors and innovation. But, at the same time, they are all imbued with that Québecois vibe."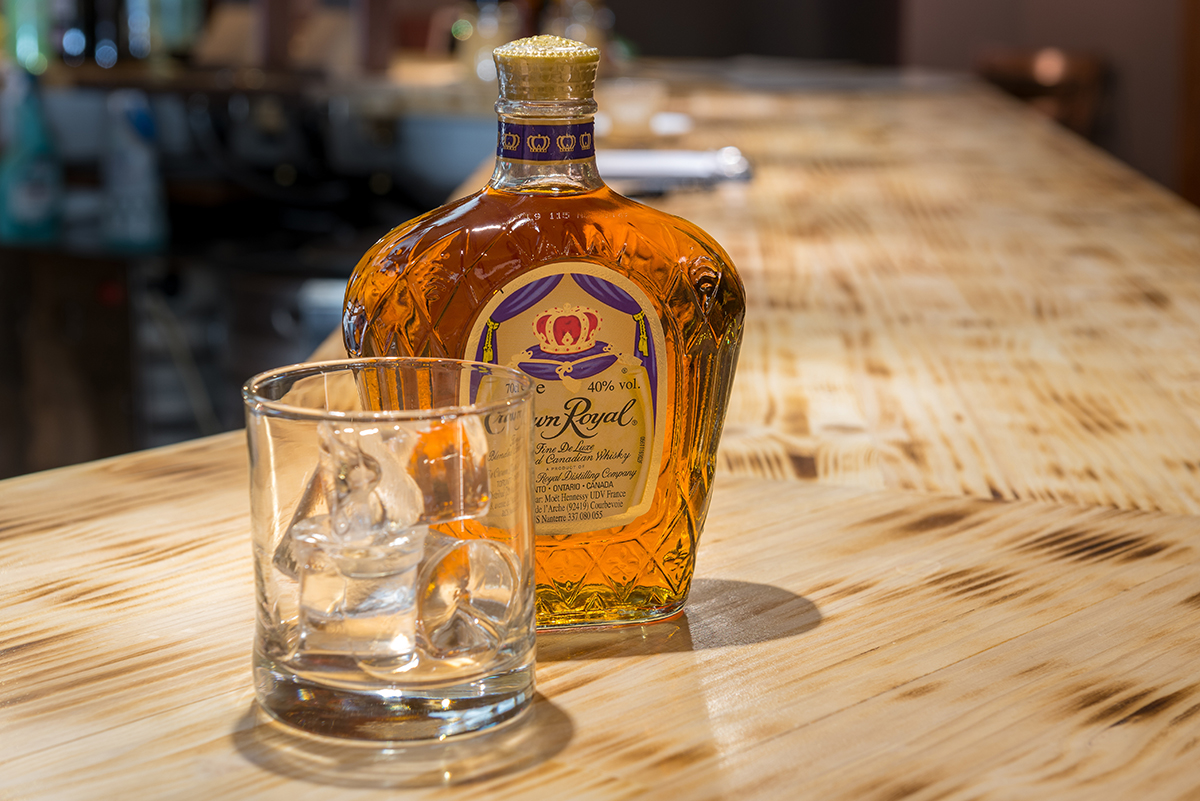 Canadian Distilleries to Visit
In terms of specific distilleries to visit (once operations return to normal, that is), recommendations range from massive operations to craft upstarts. Phillips says he could tick off 50 favorites to go and explore firsthand, but "if you put a gun to my head, I would go with Hiram Walker, Willibald Farm Distillery and the Newfoundland Distilling Company."
It's worth noting that the Hiram Walker distillery in Windsor, Ontario is the largest beverage alcohol distillery in North America, according to de Kergommeaux. He also includes it on his must-visit list thanks to its shiny new visitor center. Elsewhere, de Kergommeaux also suggests the forthcoming Old Montreal distillery. "When it opens this summer it's going to be a real tourist draw," he says. "They have invested a lot of money into making it visitor friendly. And Shelter Point in Oyster River, BC is one of the most beautiful distilleries to visit and has great whisky and gin."
Of course, together this tandem has plenty of other Canadian distilleries to call attention to. "I wish more people would wake up to the Yongehurst Distillery in Toronto," Phillips says. "Their neighbors should be lining up around the block. In Quebec, Cirka Distilleries and Distillerie du St. Laurent come to mind and on the east coast, the Newfoundland Distilling Company, Steinhart, Distillerie Fils du Roy and Compass. This list would change if you asked the same question tomorrow."
In terms of more places to visit, de Kergommeaux says, "I'd have to add Fils du Roy in northern New Brunswick for the sheer passion of its distiller, Sheringham for great gins and the drive out to it, and Eau Claire, especially at harvest time to see all the horses cutting grain."
More Canadian Whisky Recommendations
Meanwhile, for those looking to try quality Canadian whisky for the first time, Phillips has a few recommendations. "Bourbon drinkers looking for something bold and robust won't go wrong with Lot No. 40 from Hiram Walker, Crown Royal Black, Collingwood Town Collection Double Barrel, almost anything from North of 7 distillery, or BRBN from Okanagan Spirits," he says. "For Scotch drinkers, there are many choices but I would start with anything from Two Brewers, Shelter Point, Central City (Lohin McKinnon single malt) and Still Waters Distillery (Stalk & Barrel single malt)."
---
Ready to try what these Canadian distilleries have to offer?
With Distiller, you'll always know what's in the bottle before you spend a cent. Rate, Review, and Discover spirits. Head on over to Distiller, or download the app for iOS and Android today!
Want to enjoy Distiller ad-free? Join Distiller Pro today to support the Distiller platform and keep ads off of your screen.